How to become successful in multiple dimensions
Effective and lasting success is multidimensional!
Over the course of five intensive days on the Côte d'Azur, we will dive deep into these dimensions.
Who am I? What really drives me? How can I understand what makes other tick? What are some culture and gender-specific communication patterns? Which philosophical paradigms can I use for myself? How do I become authentic?
This week is highly intensive, profound, and varied, and the effects are long-lasting!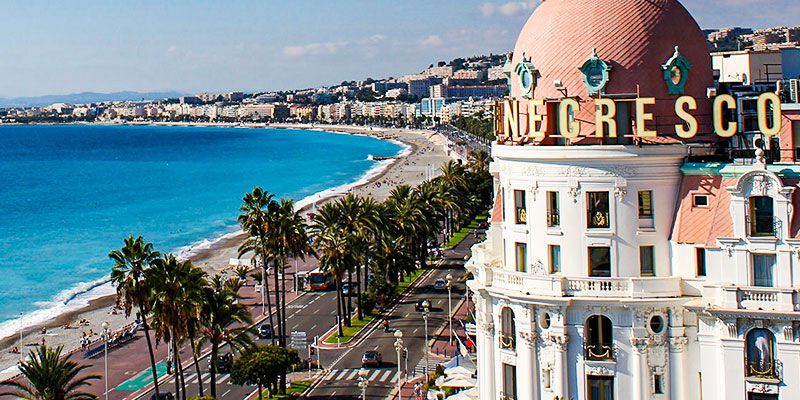 Day 1: Intra-success
The first day will start with an analysis of your personality, which will enable you to successfully profile yourself. You will glean a more profound understanding of how you tick, which will provide you with insight about how you can better manage to reach your goals in your personal and professional life.
Day 2:  Inter-success
On the second day, we will focus on building successful relationships, which is facilitated by creating personality profiles of others (profiling). The emphasis is on reading and understanding others better. Our motto is: "have a genuine, authentic interest in your counterpart"! Especially the interpretation of non-verbal communication enables access to one's fellow human beings.

We will also deal with conflict situations. How do I assert myself in a negotiation, what skills are needed and how can I train them? Persuasion has not so much to do with arguments as with questions and empathy, and we want to practice this in a playful way.

The idea is to come to a "Win Win" result, where both are better than before, so smart and imaginative use of individual skills, whether a better result for all parties involved.
Day 3: Expanding success
The concentration of the third day will be on how to be successful across cultures, which will be achieved by profiling larger groups of people. The main focus will be on effective intercultural communication, and there will also be elements of effective communication between genders.
Day 4: Redefining success
The main aim of the fourth day will be to introduce you to philosophy and world wisdoms regarding success, which will enable you to align your definition of success with your value system and within your ethical boundaries. There will be specific attention paid to effective negotiation techniques.
Day 5: Future success
The final day will focus on preparing you for your future success. You will identify your character strengths and learn how to leverage them. You will also be provided with some useful research from the world of positive psychology, which will help you stay resilient when facing life's challenges.